media & entertainment
Footbrawl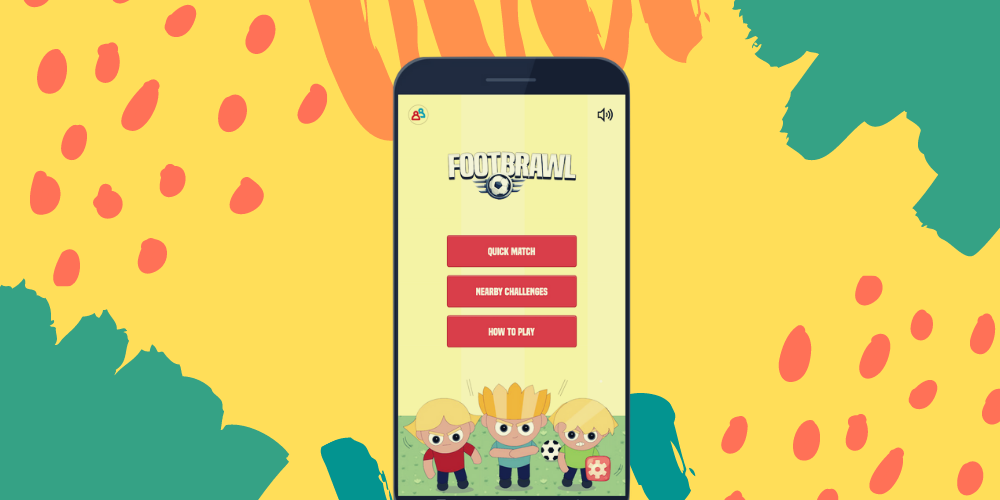 Category
Mobile Apps / UX/UI Design
"Footbrawl – Battle of Street Soccer Stars" is a fast-paced game of dirty street soccer packed with fun, excitement & a lot of action. A one of a kind soccer fighting game that will keep you hooked.
You are a street gang of 3. Fight it out against other street gangs in a rough game of street soccer. There are no rules. Your journey starts as an ordinary street gang. Challenge other gangs to a game of street soccer, with no rules, fight it out & settle a score. Become the soccer star of the streets.
Challenge your friends or play solo across a variety of game modes to enjoy one of the best soccer fighting games.
PLOT
The gangs of street brawlers have found a new way to settle a score, or, earn the ultimate rule in the streets. The street soccer fighting game is on. They are fighting in a no-holds-barred/rough game of street soccer to become soccer stars of the streets.
It's a world of dirty street football fight. There are no rules. Aggressive football strike and rough tactics are the only way to win. You will not only need strong soccer skills, but powerful survival instincts to survive on the field while you play this one of a kind street soccer game.
The soccer stars that stand against you are aggressive, impatient, and they know all the dirty tricks. They all are trying to be the soccer stars of the streets. It is not going to be easy for you.
BRACE YOURSELF
There's more to the gameplay. Players turn into monsters if they become too angry. With each weapon hit or rough tackle, a player takes their anger increases. Get ready for a brawl in one of the best fast action dirty soccer game.
BATTLE IN MULTIPLE GAME MODES
– How To Play (solo) (1v1): This is your practice ground. Learn about all the game controls and how to play.
– Quick Match (solo) (3v3): Play a full match as a street gang. Evaluate your skills. You have to win it in under 2 minutes.
– Nearby Challenges (solo) (3v3): Play football matches at real locations around you. Find challenges at locations in your area. To capture the location, you must win. The more you win, the stronger you become. The stronger you become, the more difficult it is going to be for other gangs to capture the locations where you have already won. Remember, this is a journey from being an ordinary street gang to become the ultimate soccer stars of the streets
– Multiplayer (duo) (3v3): Challenge your friends in real-time. Fight it out against each other as street gangs. No internet needed. You and your friends need to be on the same wifi network. Ensure a strong signal and stay close to the wifi source.
CONTROLS
– You get a gamepad on your screen.
– Use your left controller to move your soccer stars in any direction.
– Use your right controller to shoot or tackle other soccer players, use weapons on the soccer field, or, kick the ball.
– When the ball is free, or, with the players of the other soccer team, leave the direction controller. Your players will chase the ball on their own.
– Make sure to tackle hard whenever you can
– The arrow always points in the direction of the enemy's goalpost.
FOOTBRAWL IS One of the best FREE TO DOWNLOAD AND PLAY ANDROID SOCCER GAMES
TOP FEATURES
– Unique Gameplay. Extremely simple controls. Fast action gaming experience.
– Create your soccer gang and start challenging other soccer gangs in the game.
– Real-time Multiplayer Challenges.
– Play solo or challenge friends in real-time.
– Find and Challenge Soccer Gangs in nearby locations to win their streets.
– Climb to the top of the leaderboards in global and local rankings.
– Regular game updates.
CONSTANTLY EVOLVING
Look out for cool, new updates
HELP & SUPPORT
We want to make it a super cool & fun to play football/soccer game for Android. Please take a moment to review it on the play store.