government / media & entertainment / social media
News On Air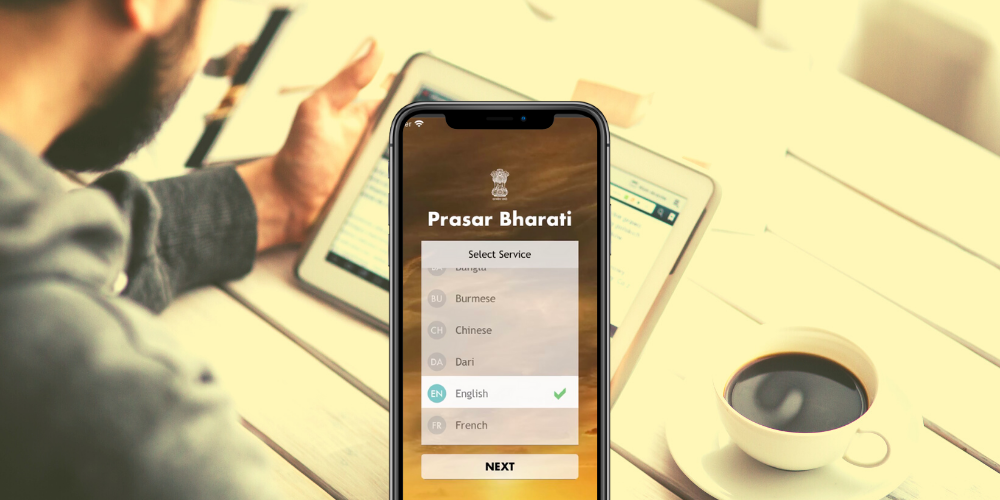 My Team
Patrick Parker - Art Director
Leon Morrison - Designer
Category
DevOps & Setup / Mobile Apps / UX/UI Design
Prasar Bharati's Official Mobile App Ecosystem. Prasar Bharati is the world's largest public service broadcaster. World's largest public service broadcasting organisation Prasar Bharati brings to its viewers 230+ Live Radio channels, Live TV, News, Entertainment from All India Radio & Doordarshan networks in India. This App is the first step by Prasar Bharati, India's Public Service Broadcaster, towards creating a truly global digital platform.
Key Project Highlights :
2 Million+ Active Users, Highly comprehensive backend system, Deep Integration with a huge repository of programs data.

Live Radio

More than 230 channels of AIR available live (205+ Domestic, 25 World Service)

Covers all major regional languages of India.

Easy search using Geo-mapping of channels
News

News available in Text, Audio, Video

Audio news bulletin podcasts in almost 40 languages

Ground Report Videos from remote parts of the Country
Live TV

DD News, DD India, DD Kisan and RSTV live

Podcasts-

Audio magazines available in more than 25 languages

Hourly News podcasts in English and Hindi

 Store

Purchase CDs/ DVDs from online store

Miscellaneous

Night mode for ease of reading

Easy sharing of content on social media.