government / media & entertainment
Air World Service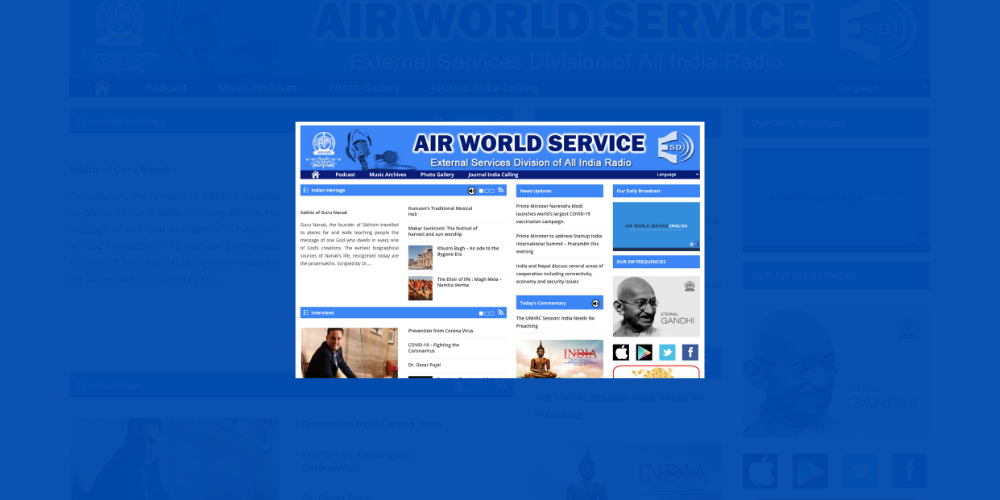 Category
DevOps & Setup / social media / Web Applications
The project was to digitally transform External Services of AIR to enhance its global outreach. As part of this, from 2014 to 2016 we created a 28 language multimedia interactive website and apps of international standards. It included 15 foreign languages & 13 Indian / Regional languages for the Indian diaspora spread across the globe. We were also involved in managing the entire digital outreach of AIR in more 150 countries.
Key Project Highlights :
Highly comprehensive backend system.
Over 27 language Units contributing content on daily basis.
Deep Integration with a huge repository of programs in 27 languages.
Online Live Radio + News + Infotainment + Recorded content in 27 Languages.